As a pastry chef, there are quite a few things that have helped me along my journey. I wish there had been a list of things that I should use for projects when I was scrolling ideas online. When I made the decision to become a cookie only online retail store, I became completely obsessed with all things cookies! Every tool in this list has been used or will be used in at least one recipe or product on the site. Each item is a personal referral and I hope they make your decorating life more simple.
Please understand that every professional is different and has their own favorite things that they use to create amazing works of sugar art. This ever-growing list of my favorite things are legit the things that make me happy!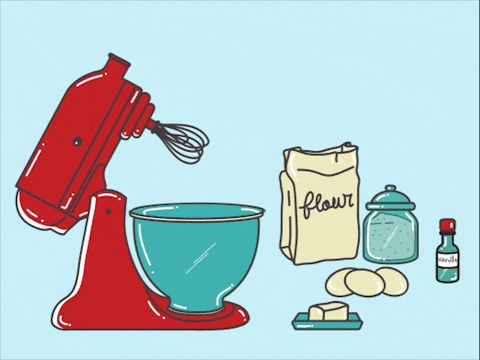 To make life easy I've created an Amazon Store with various collections breaking down the essentials to beginning your journey in the sweets world.
If you are taking any of my in person or online classes I've created lists to help you prepare for class.
Students visit my Amazon store HERE.
AIRBRUSH COLORS
Cookie Countess Next Level Airbrush Colors
Cookie Countess Essentials Airbrush Colors
AIRBRUSH MACHINES
Let's talk about airbrush machines for a second. When I first started out I was a cake only artist. I ordered this massive airbrush machine off amazon and it was fantastic…for cakes. Once I moved into the cookie world I learned very quickly that airbrush power would become an issue. Rule of thumb: For smaller decorating projects, a smaller airbrush is necessary. For larger projects, the powerful machines are okay.
Cookie Countess Airbrush Machine is currently my favorite.
BOXES/BAGS/PACKING
You know you're scrolling Instagram and you see all these cakes and cookies in these beautiful boxes? Or you go to your local bakery and wonder where in the world did she get that PINK box from? Hit that first link to the BRP box shop to scroll their inventory!
www.uline.com This is where I get all my "shopping" bags for cookie deliveries
www.sweetcityusa.com formerly SweetWise
www.trulymadplastics.com use keyword Super Clear to locate bags for cookie orders.
COOKIE CUTTERS
I'm obsessed with buying cookie cutters. They can be used for cookies and on fondant. Sometimes on buttercream as a guide to create an image out of frosting. This list will continue to grow as I come across new shops, but for now these are my Go-To very tip top places for cookie cutters!
www.etsy.com/shop/BobbisCookiesCutters
FLAVORINGS
With the current vanilla crisis happening, I've had to search for ways to deliver an exceptional product within my clients budget. I discovered a few years ago that emulsions last longer than pure vanilla and are a fraction of the price.
CookieNip is by far my absolute favorite flavor in my toolbox. While it can't be used on everything, it is the secret ingredient in 90% of what I bake! Enter Code: kimihou for 10% off your order
ROLLING PINS
Okay, when I started baking I had like five different rolling pins for different projects. I had little rolling pins for small fondant/gum paste projects. My favorite was a super heavy marble rolling pin. And every good baker has at least one good wooden rolling pin too!
Then The Cookie Countess created two rolling pins that would literally change the way I approached cookies! These two rolling pins are time savers and well worth the investment.
Cookie Countess 1/4 inch Dough Roller
Cookie Countess 3/8 inch Dough Roller (Cookie Pops)
DRYING RACK
If you can't tell by now I'm slightly obsessed with Hilary over at The Cookie Countess line of decorating supplies. I'll be honest before she created her drying rack I used baby bottle drying racks for my icing bottles! Once I got into airbrushing I couldn't really come up with a good system for not bending my stencils if I wanted them to air dry….but when a former cookie lady creates products specifically for cookie artist you end up with magic!
Disclosure: We are a professional review site that receives compensation from the companies whose products we review. We test each product thoroughly and give high marks to only the very best. We are independently owned and the opinions expressed here are our own.