Okay, so this particular blog is a long time coming. I rarely discuss who my clients are but sometimes it's leaked. About six months ago I was asked to do a cake for Real Housewives of Atlanta star, Porsha Williams. One of the things that "reality" tv and social media do a really good job at is creating an alternate reality for the sake of consumers.
Now, this wasn't my first rodeo with the Real Housewives of Atlanta, I'd done Porsha's BFF's baby shower cake a few weeks before and a few years ago I did a cake for Kenya Moore's hair care launch. So let me give you a behind the scenes look into the carnival gender reveal.
How'd I get this gig?
So Porsha is actually the granddaughter of Civil Rights icon, Hosea Williams. She's been a regular on the Real Housewives of Atlanta since 2012 and Dish Nation since 2013. I actually met her when I was delivering a cake and cookies to her bestie Shamea Morton. I kinda saw her out the corner of my eye like oh snap Porsha is legit just sitting there…no big deal. Shamea being the rock star she is, of course, told Porsha she needed to use me for her gender reveal. Porsha's like BET! And I'm like whatttttttttttttt!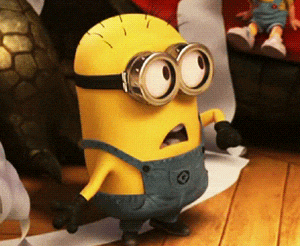 Ok so no big deal right? Wrong! Weeks pass. I graduated with my Masters. I'm like nah this isn't going down, no biggie, move on. Then it happens. I get the call. Now here is where you have to understand what life is really like as a cake artist. I get the sketch of the cake and my jaw hits the floor.
You want what by when? T-minus 3 days and counting….
Okay so I'm really confident in my skills and technically under "normal-not-on-tv" circumstances, I had PLENTY of time to pull this cake off if I started working immediately. But this was being filmed. That meant I had to very quickly coordinate hair and makeup in the midst of my chaotic life, other orders, and a really early delivery time. BUT THIS IS SHOW BUSINESS ladies and gentlemen! If you want to work with celebrities, you have to STAY ready so you aren't scrambling to get ready
Shout out to my Sister in love Mena for doing my hair literally in the middle of the night and my girl Tangi for beating my face SUPER early the morning of the taping.
It's show time…
The cake was massive yall. I packed the cake into my truck and left home before the sun came up to get to my MUA in enough time to transform into somebody that looks like she's had some sleep. Ha!
I pull up at this secret location and this house is absolutely massive. Like jaw dropping massive to the point I sat there for a second contemplating what I was doing with my life and this was a different kind of living lol. And then it happens….I find out where the cake needs to be set up……down a hill. Okay I've delivered up lots of stairs, I've stood on ladders, but can you imagine taking in the different tiers of cake going down a hill and it was storming the night before. Listen, some stuff even TV can't predict.
The wind was legit crazy that day. Like this is Atlanta, we don't do wind like this. It was bananas. If you could have seen all the vendors trying to work together to keep signs from flying away and displays from falling over. We laughed so much that day!
The Cake
Alright, let's talk about this cake. Now there are some secrets about cake artistry that we keep to ourselves. But I can tell you this. After carrying all the tiers downhill into the house I knew the cake Gods decided to have a field day with my life.
Typically when we deliver and set up a cake only a few people are in the venue. The event planner and their staff usually. That's it. When you do something on this level, be prepared for a venue full of guests watching you! At this point, the set up becomes part of the entertainment for the event! It's cameras and crew everywhere and I'm internally giving myself a pep talk to stay calm. Y'all when I say as I was putting this cake together I looked up and saw cameras turned on me from OUTSIDE and I nearly died. Six months later I can laugh about it now, but child that day I was freaking out.
Lessons learned from this order:
In the words of Erykah Badu, I'm an artist and I'm sensitive about my sh…
There is no "back of the cake." In a lot of instances, you'll see a seam from paneling fondant or modeling chocolate in the "back side" of a cake design. Typically the patterns on a cake don't line up in the "back" either. Always remember when you do something like this, there is no back of the cake!
When you take on a design that mixes patterns, understand that camera angles matter! Until this day, I'd never even given this a thought. Most events have one photographer. When six photographers are all snapping photos at the same time, their height differences matter, their position in the room matters and their angle will matter as well. Some of the photos posted give the allusion the cake was leaning, but as you can see from the photo above it indeed was not.
Walk away from your cake after setting it up. Look at it from every angle in the room. My cake was on a box and a tutu, not a flat surface. I've never been a cake artist that traveled with their own props and I learned a valuable lesson. Sometimes you need to troubleshoot your designs at home which means pulling together your client's request goes beyond cake design. It includes the table design as well.
Always, always, always have an emergency tool kit on deliveries. Even the best cake artist in the world understand that gravity, humidity, bumpy roads and human error can ruin a well-executed cake design in a split second.